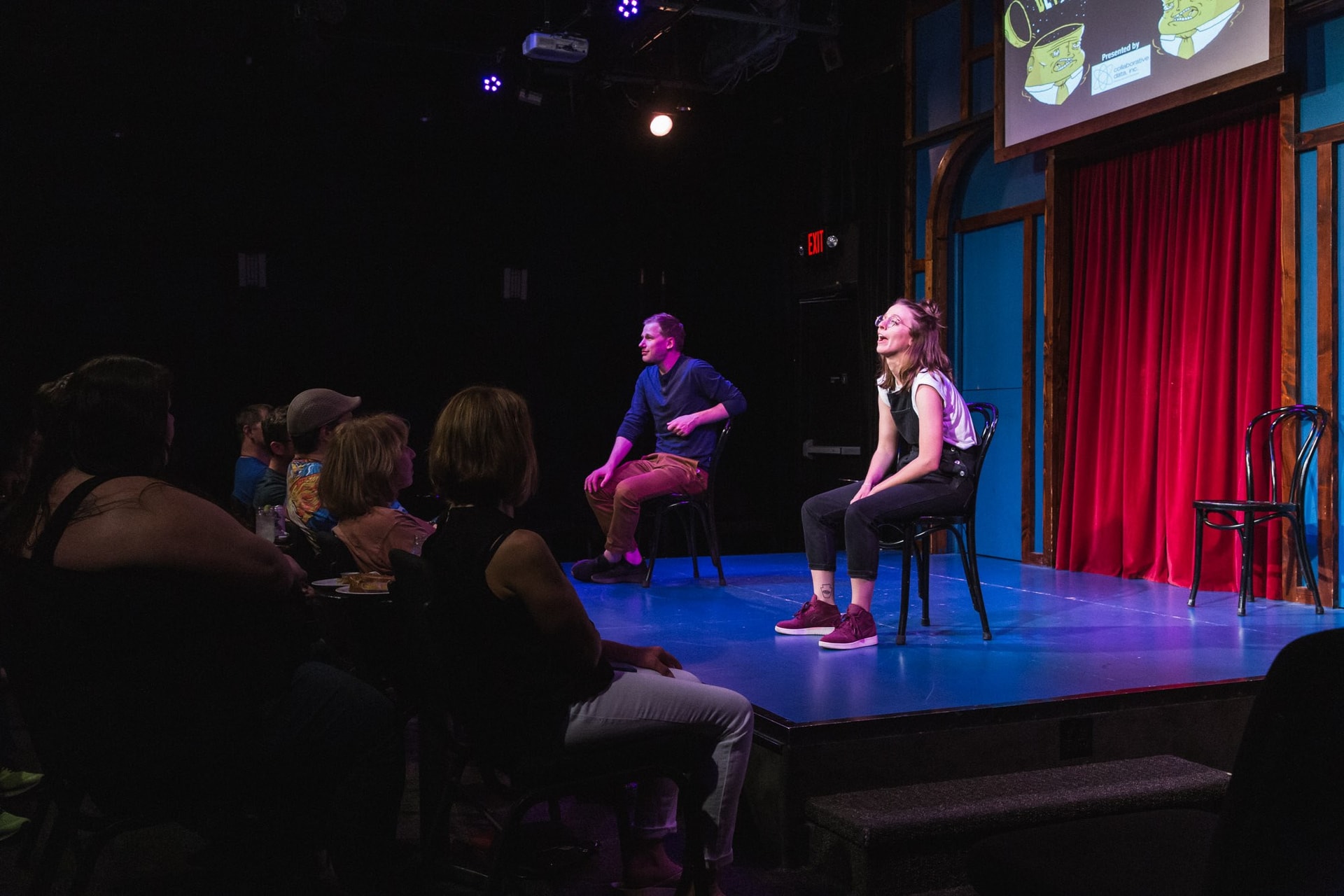 Them Vomit Twinz doing them Vomit Thingz in Detroit (Photo by PJ Jacokes)
LAX to PIT Connection. The Vomit Twinz. AOJ are Alex O'Brien and Jerome Fitzgerald.
In 2019 they performed at the Detroit Improv Festival & San Diego Improv Festival.
Separately they have featured in comedy festivals in Baltimore, Chicago, New York, Pittsburgh, & Toronto.
They have performed death-defying stunts, they have successfully not murdered each other in the process, and have become honorary Muppets from Kermit himself.
Vomit Twinz played to a standing room only show at Arcade to close out 2019 with over 25 Special Guests and went for 2 hours.
Why? We still do not know why. If you like fun. You like these two dorks.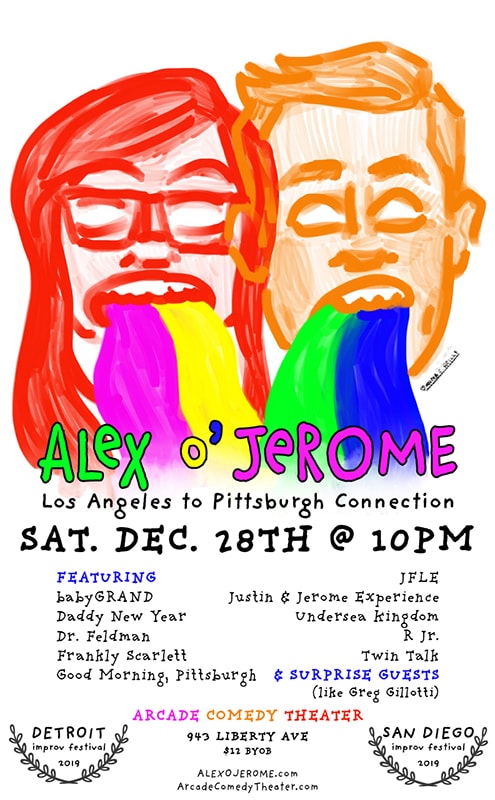 🖼 Poster by Anna C Reilly
Info
Cast
Alex O'Brien

Jerome Fitzgerald