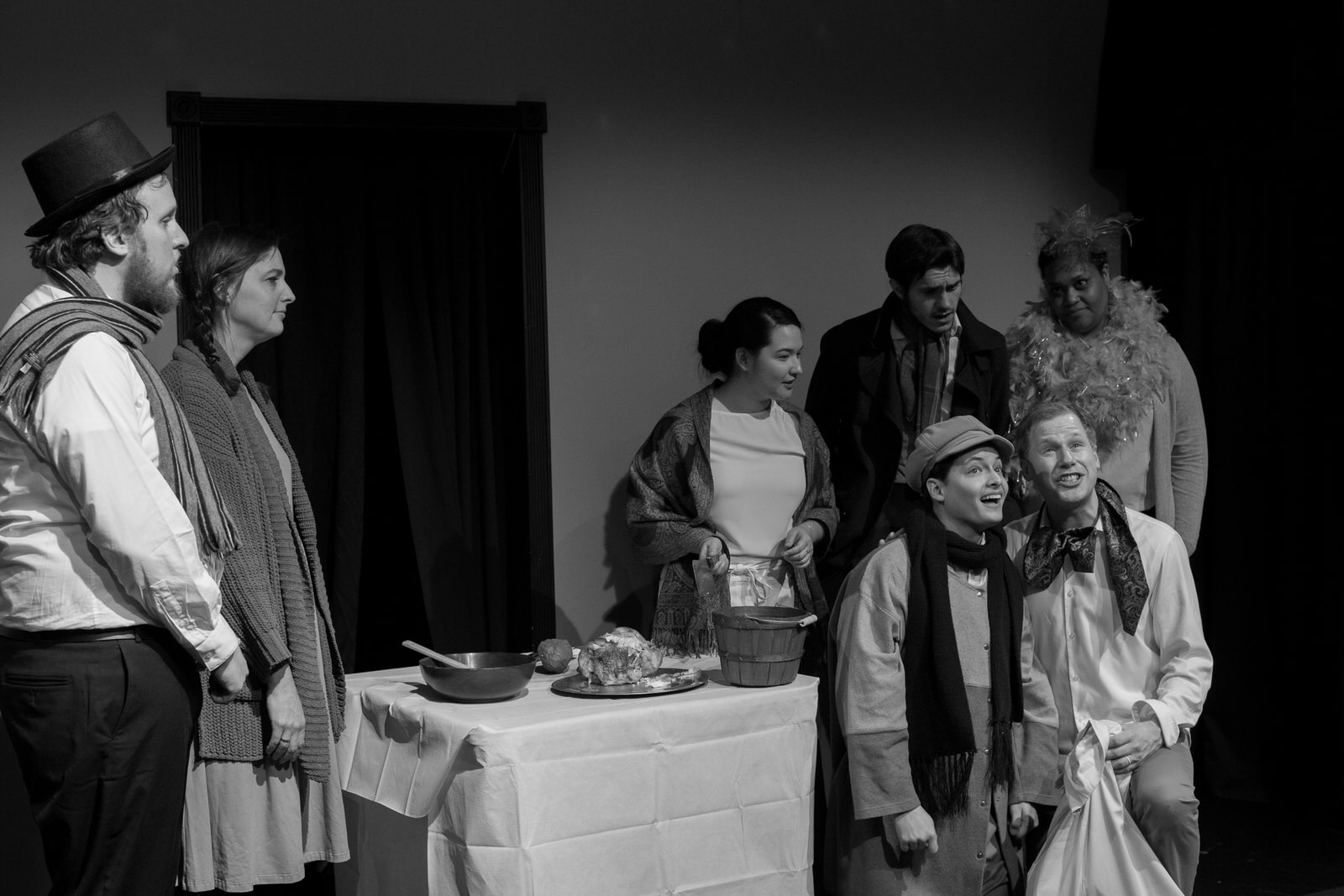 The Young Dog (Tim) informing the Gold Tooth Scrooge the true meaning of Christmas with family and friends looking on. (Photo by Nico Segall Tobon)
Scrooge, Some Ghosts, the beloved small
child

dog Tim, even Elvis and other special and surprise guests all came together in this spectacular musical production for the holiday season.
In 2018 this was a sold-out 3 show spectacular at Arcade Comedy Theater, located in Pittsburgh's Cultural District.
The most celebrated morality tale of all-time was transformed by into a hilarious send-up complete with original song and dance numbers. Gold, Toe Nails, & A Christmas Miracle.
Info
Cast
Brett Goodnack

Emily Chin

Erica Sera

Jerome Fitzgerald

Kyle Longsdorf

Nia Johnson

Ryan Bergman

Tessa Karel
Music
Alexei Plotincov

Justin Brown

Matty Mo Mihalcin
Writers
Brett Goodnack

Jerome Fitzgerald

Tessa Karel