Jerome &
Sketch
Improv
Stand-up
Music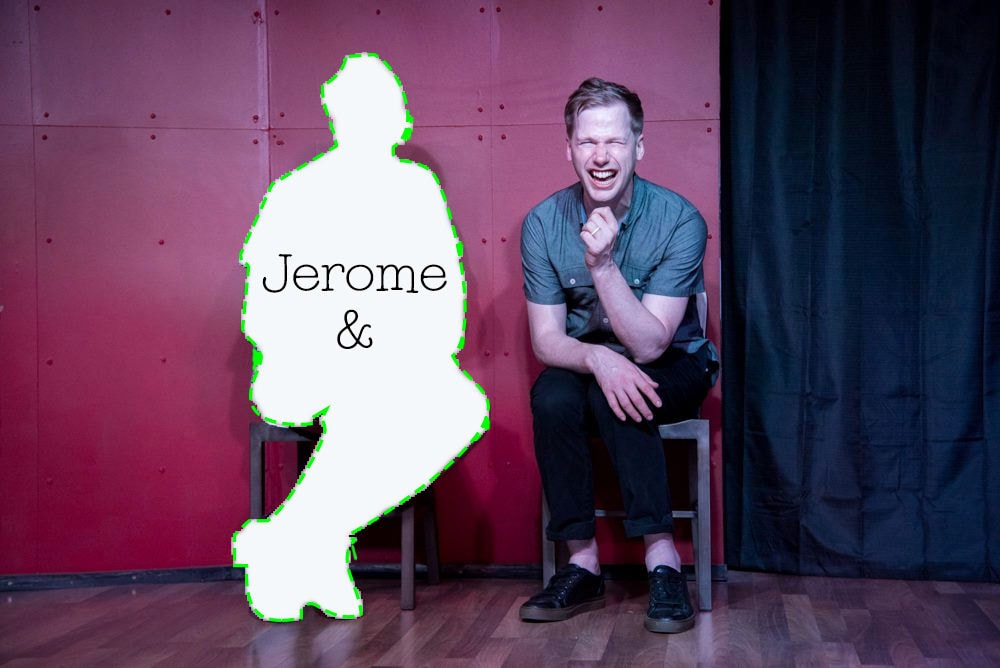 Who will be Jerome & next? (Photo ???)
Since 2017, Jerome has been inviting a Special Guest (or two, or four, or more) to perform a Special Show with him.
They are joined by some funny friends for more acts of improv, sketch, stand-up, music and more in this show that provides a variety of comedy to you, the viewer.
(There is also an improv set with a [self-]volunteer from the audience.)
It's a wildly fun show where anything can happen.
Past Guests have included
Anna C. Reilly
Alex O'Brien
Chanel Ali
Erica Sera
Missy Moreno
Nia Johnson
Pallavi Gunalan
& MORE