My Dinner With André: The Musical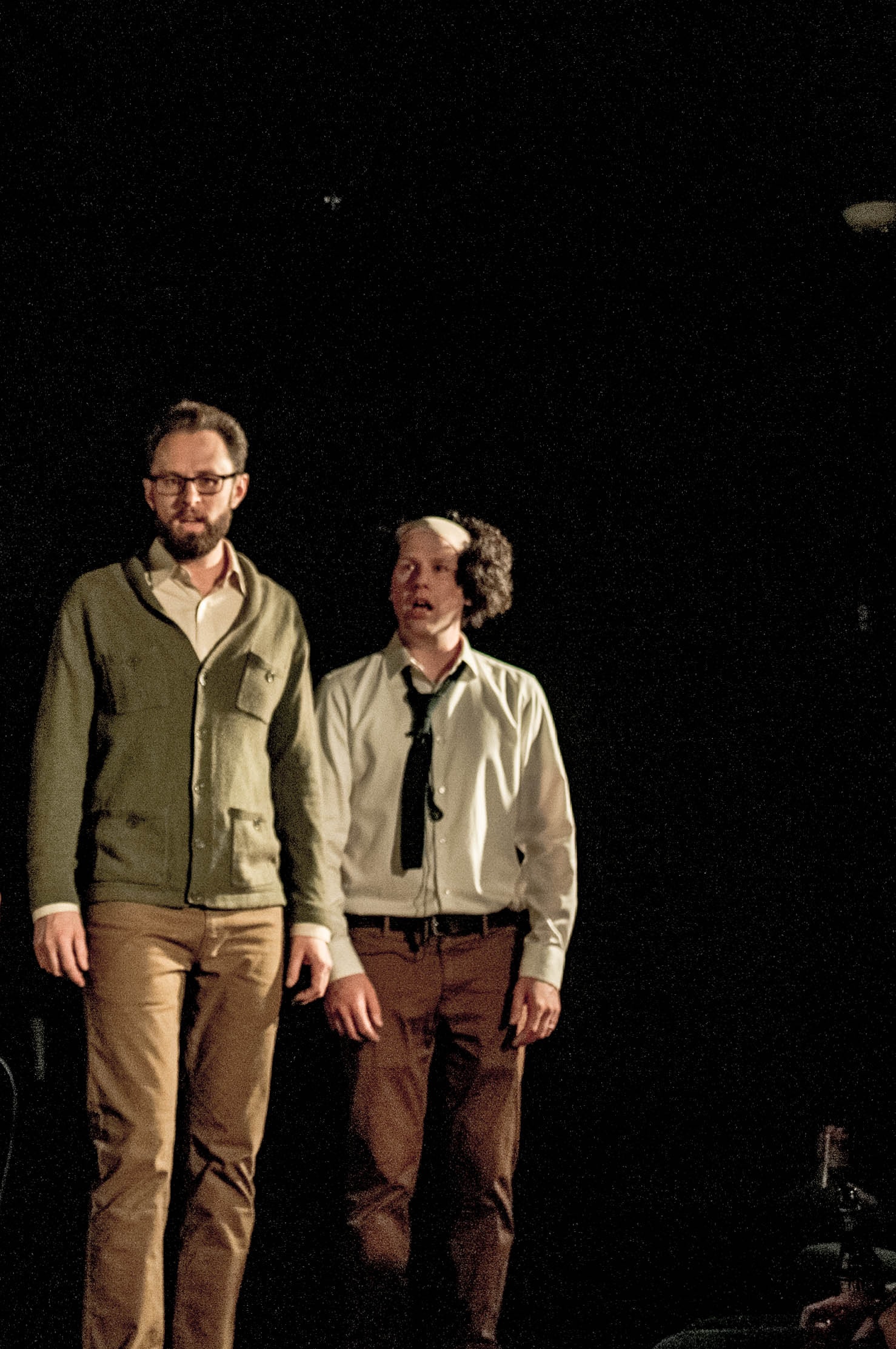 Justin as André Gregory, Jerome as Wallace Shawn (Photo by Louis Stein)
The Criterion Collection got the full Experience treatment.
"A........MA........ZING!"

- Jethro Nolen, Arcade Comedy Theater Co-Founder
Justin as André, Jerome as Wallace
"If there were a Tony for off-Broadway, short-form sketch musicals, this would win it... among the funniest things I've ever seen"

- Pittsburgh Magazine's Sean Collier
With the help of our piano playing friend Jesse LE...
We created a one-of-a-kind surreal musical from one of the choicest films of all-time. With such hits as:
🎼

"Then What Happened"

🎭

"Theater Stories"

🍽

"My Dinner With Him"

&

🏥

"Three different people in my family were in the hospital at the same time (Then my mother died)"
Special Guests infiltrate The Dinner of Dinners.
In 2017 we made it standing room only for this sit-down restaurant masterpiece. André and Wallace have dinner, while Justin and Jerome have hi-jinks with some special guests and even a volunteer from the crowd! ("... DAHM DOOD!")
Who needs a rehearsal to have dinner with a shoulder companion?
"My Dinner with André is the kind of show I hoped for when starting a comedy theater – it has multiple and varied elements of artistic expression (video, sketch, original music) all wrapped up in bold, hilarious comedy. It is precise without being stiff, and relaxed without being clumsy. If you haven't had a chance to see JJE yet, this is the show to go to."

- Abby Fudor, Arcade Comedy Theater Co-Founder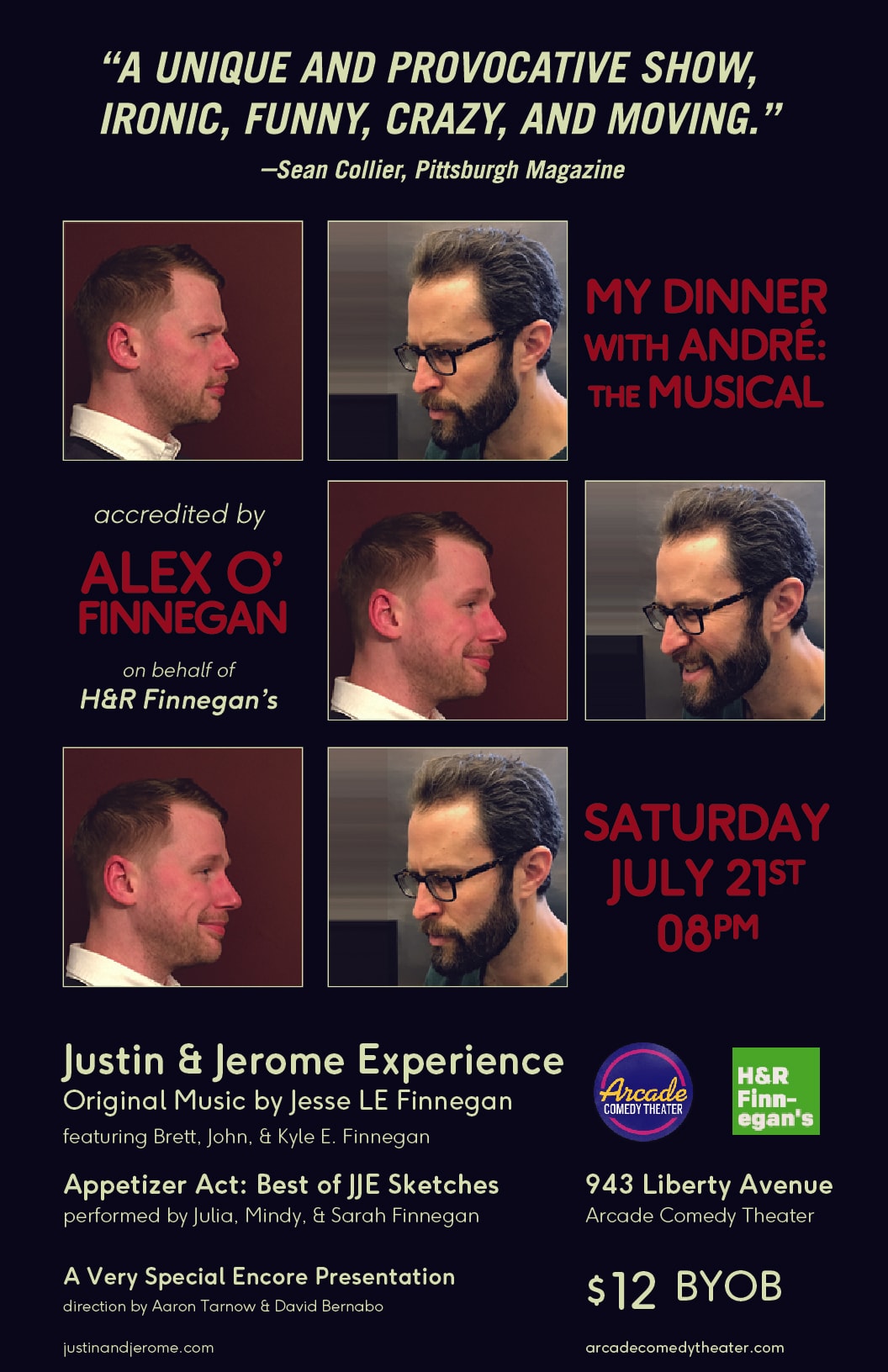 Did you have to see have this film to like this show? No. Do you have to know this particular show happened in July, however, it was originally performed in April during tax season which is why we had our live tax accreditor and sponsorship from H&R Finnegan's? No. Does any of this make sense now, or then? Also, no. (The bigger question: Did the colors look like this when it actually printed? Also, no.)
Info
Cast
Alex O'Brien

Brett Goodnack

Jerome Fitzgerald

Jesse LE

John Feightner

Justin Vetter

Kyle Longsdorf
Writers
Jerome Fitzgerald

Jesse LE
Thanks
André Gregory

David Bernabo

Driftwood Oven

Wallace Shawn