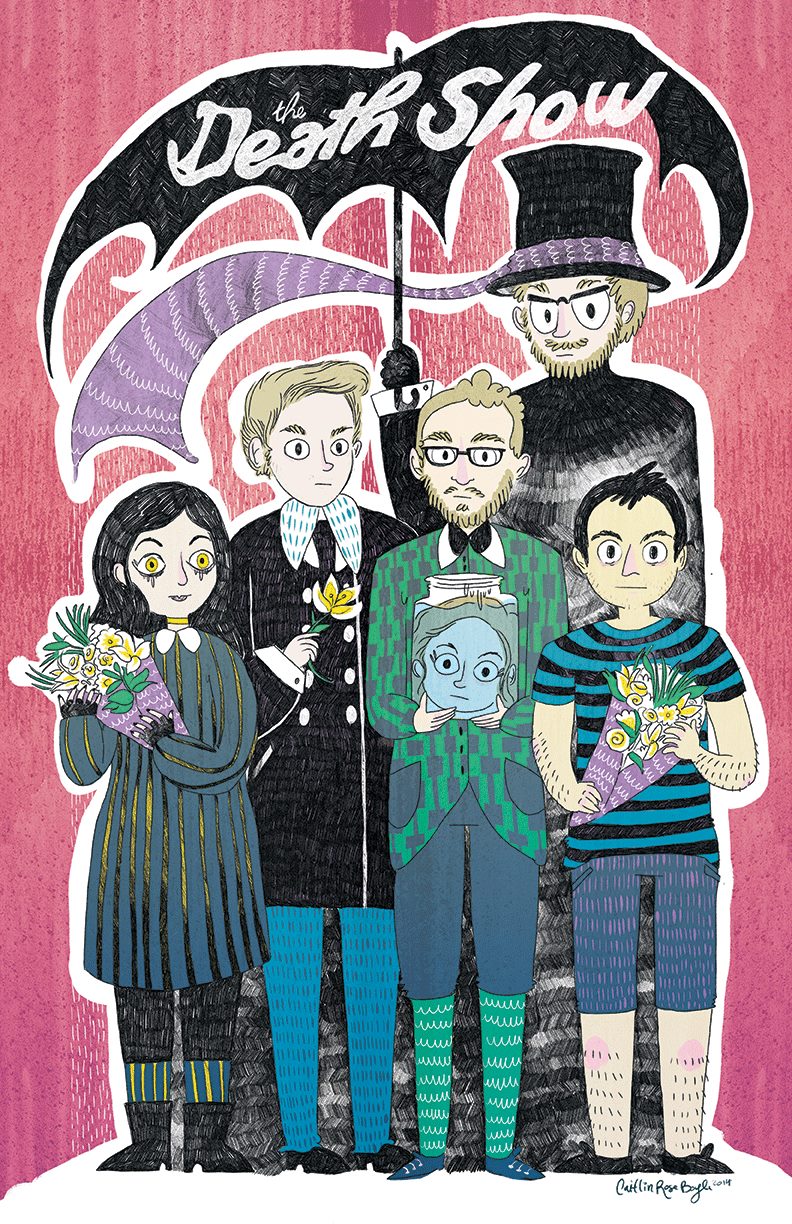 The Deadies. (Illustration by Caitlin Rose Boyle)
An improvised funeral.
Good Grief
Pittsburgh's longest running death themed improv show.
More of a celebration of life, than death itself. Let this experienced crew and their special guests take you on a journey to the other side as we put the YOU in eulogy, the FUN in funeral, and the FU in fun.
Since 2012, this show has been a monthly staple (and for one year, weekly).
⚰
⚱
😁
Info
Cast
Ayne Terceria

Brian Gray

Greg Gillotti

Jerome Fitzgerald

Regina Connolly
Emeritus
Amy Portenlanger

Justin Vetter

Nicole Antonuccio