events/
Arcade Hootenanny
---
Info
Date
Friday, March 24th

@ 08:00PM EDT
Venue
Arcade Comedy Theater

...

...

..., .. .....
Info
Guests
Alexa Schwartz

Anna Gilchrist

Jennifer Holz

Liz Labacz

Matt Solter

Nick Jaramillo

Ryan McElroy

Stacey Babyak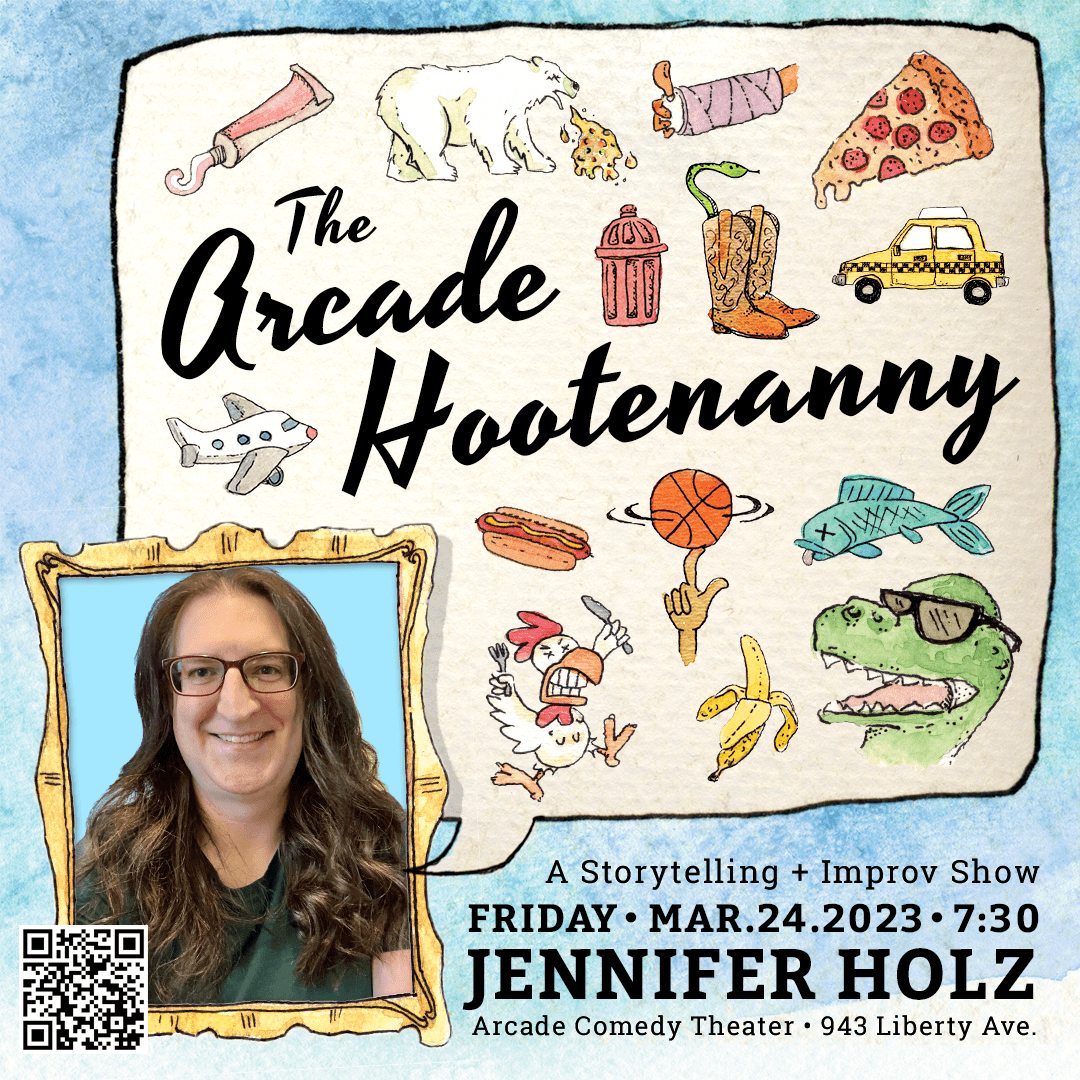 Poster by Nick Jaramillo
The Arcade Hootenanny is styled after the classic Chicago-style improv show featuring monologist-inspired scenes. Our storyteller tells real-life stories inspired by an audience suggestion, and then Pittsburgh's best and brightest improvisors present a fast & funny set based on elements from the story. Produced by Nick Jaramillo.