Saturday, April 15thAn icon representing a calendar. It has two hooks as if the paper is a rip-off type of calendar per month, with small shaded squares with symbolizing days of a month.
08:00 PM EDTAn icon representing a clock. It is a circular clock with the hour hand at the four and minute at the twelve.
Arcade Comedy TheaterAn icon representing a home. It is a straight forward view of a home with an angled roof, no windows, and a door slightly off-center to the right.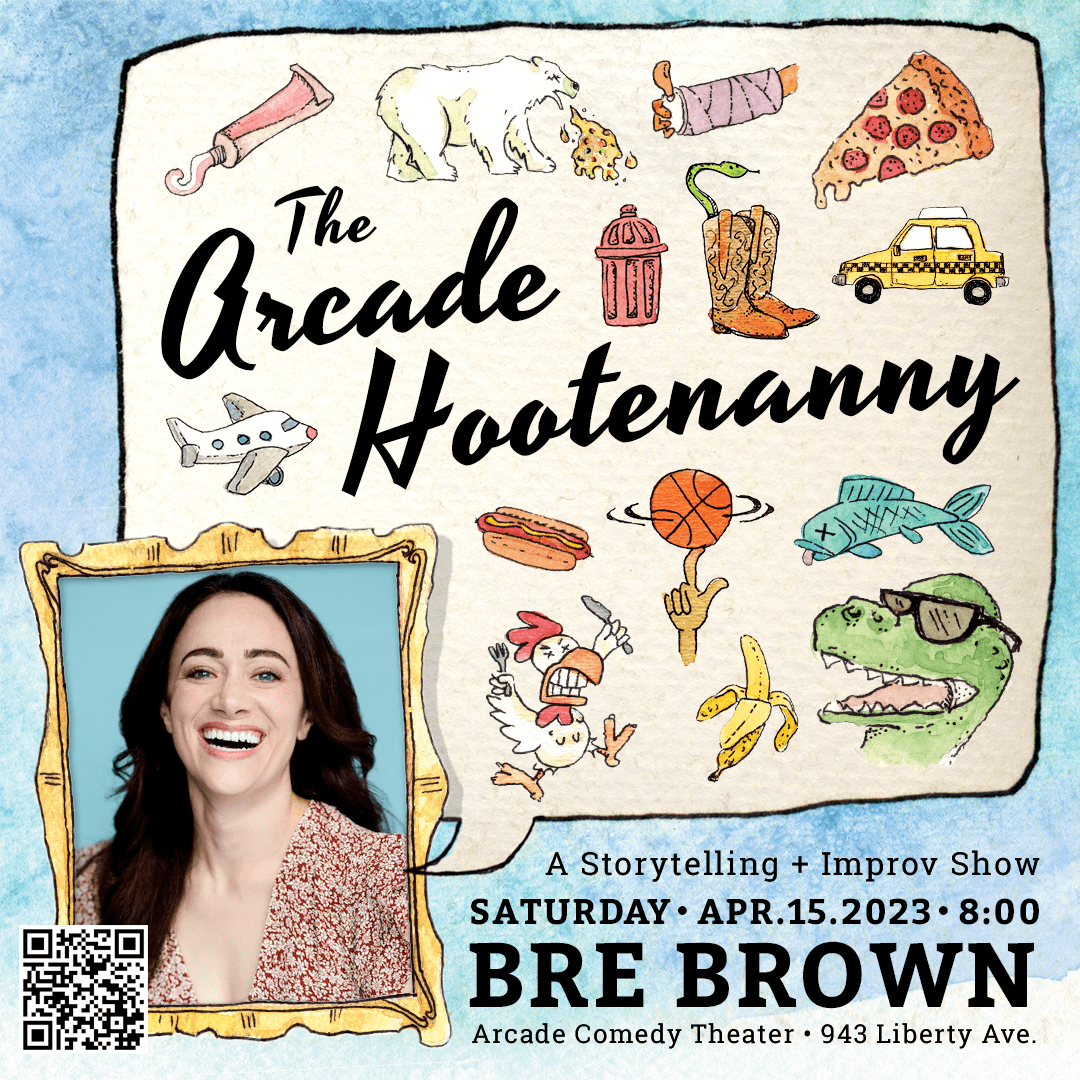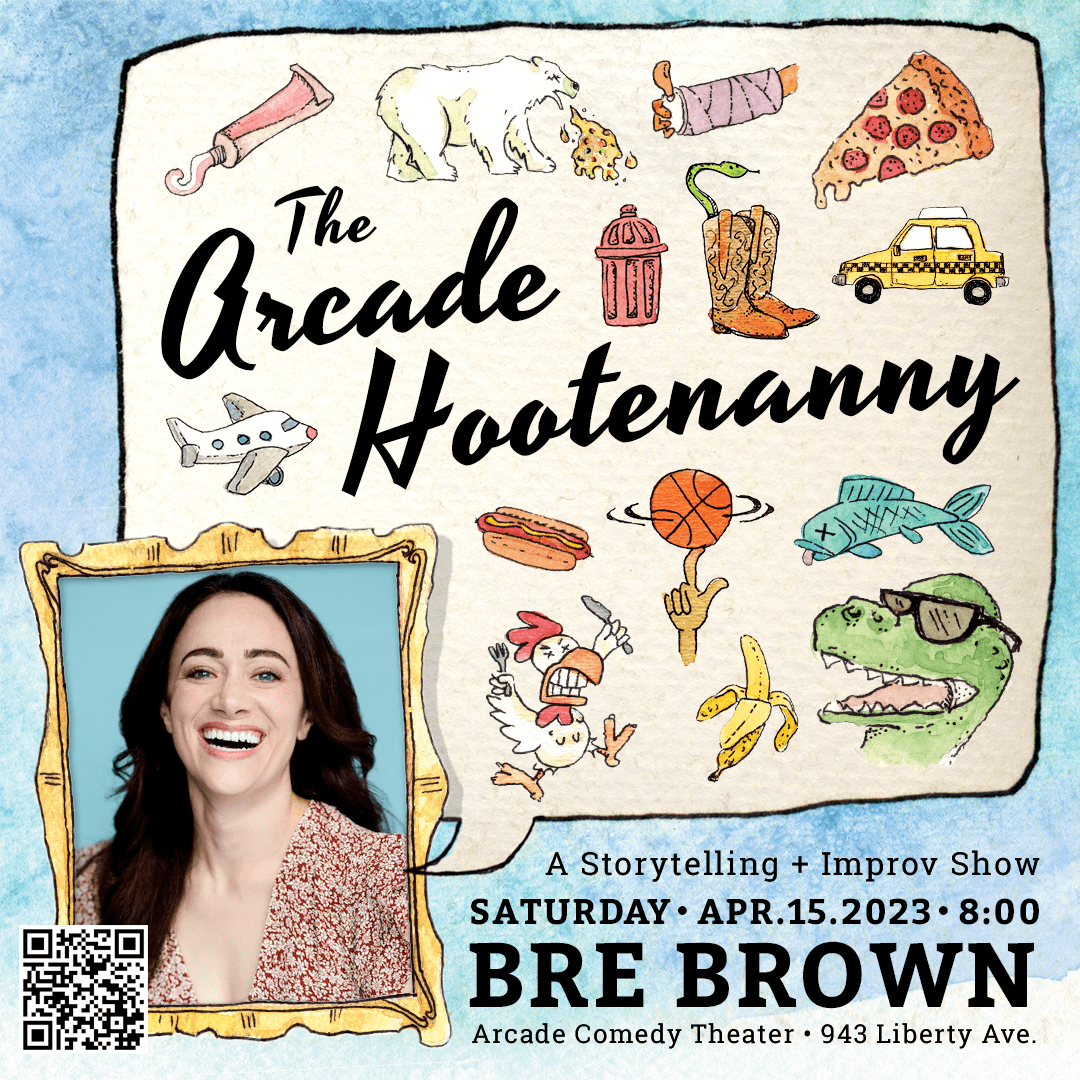 Poster by Nick Jaramillo
The Arcade Hootenanny is styled after the classic Chicago-style improv show featuring monologist-inspired scenes. Our storyteller tells real-life stories inspired by an audience suggestion, and then Pittsburgh's best and brightest improvisors present a fast & funny set based on elements from the story. Produced by Nick Jaramillo.
Info
Guests
Alistair Spatz

Bre Brown

Christina Powers

Kevin O'Brien

Montaja Simmons

Nilesh Shah

Raina Deerwater

Trevor Miles