Friday, June 30thAn icon representing a calendar. It has two hooks as if the paper is a rip-off type of calendar per month, with small shaded squares with symbolizing days of a month.
07:00 PM EDTAn icon representing a clock. It is a circular clock with the hour hand at the four and minute at the twelve.
Arcade Comedy TheaterAn icon representing a home. It is a straight forward view of a home with an angled roof, no windows, and a door slightly off-center to the right.
Bracket Night: FURRY EDITION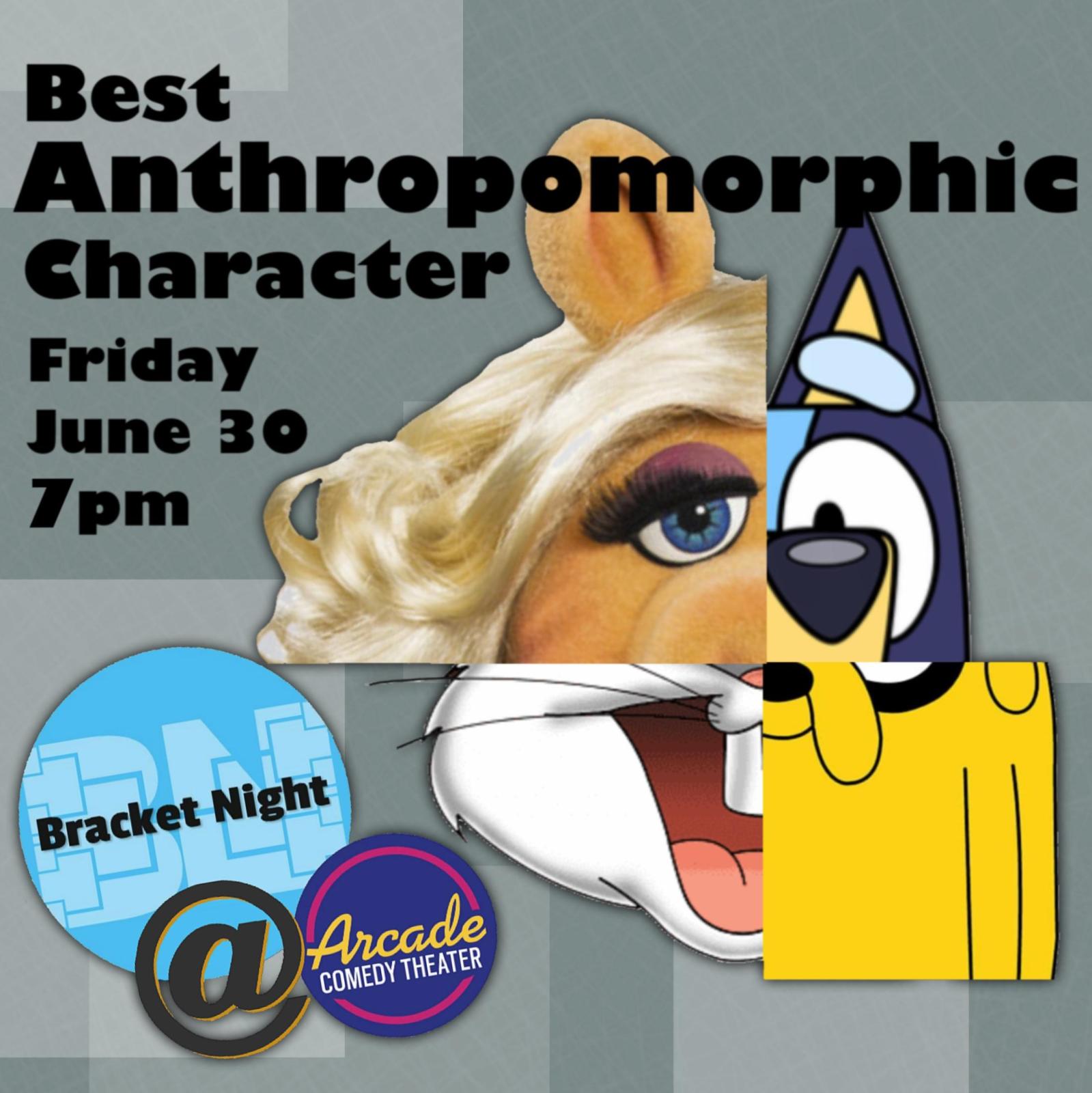 Bracket Night @ Arcade returns for a monthly, interactive game show where the audience and panelists get to decide the BEST STUFF. Four comedians duke it out each month in a battle of opinions as pop culture, food, and other stuff move through a competitive bracket. You're in on the act as the audience votes from their seats until a winner is determined!
In June, our panelists and audience will determine once and for all: Who is the best anthropomorphic character? WELCOME TO ARCADE, FURRIES
Info
Guests
Bob

Chique

Emmie White

Jerome Fitzgerald