Saturday, July 15thAn icon representing a calendar. It has two hooks as if the paper is a rip-off type of calendar per month, with small shaded squares with symbolizing days of a month.
09:00 PM EDTAn icon representing a clock. It is a circular clock with the hour hand at the four and minute at the twelve.
Arcade Comedy TheaterAn icon representing a home. It is a straight forward view of a home with an angled roof, no windows, and a door slightly off-center to the right.
Jerome &: The Comedy Variety Show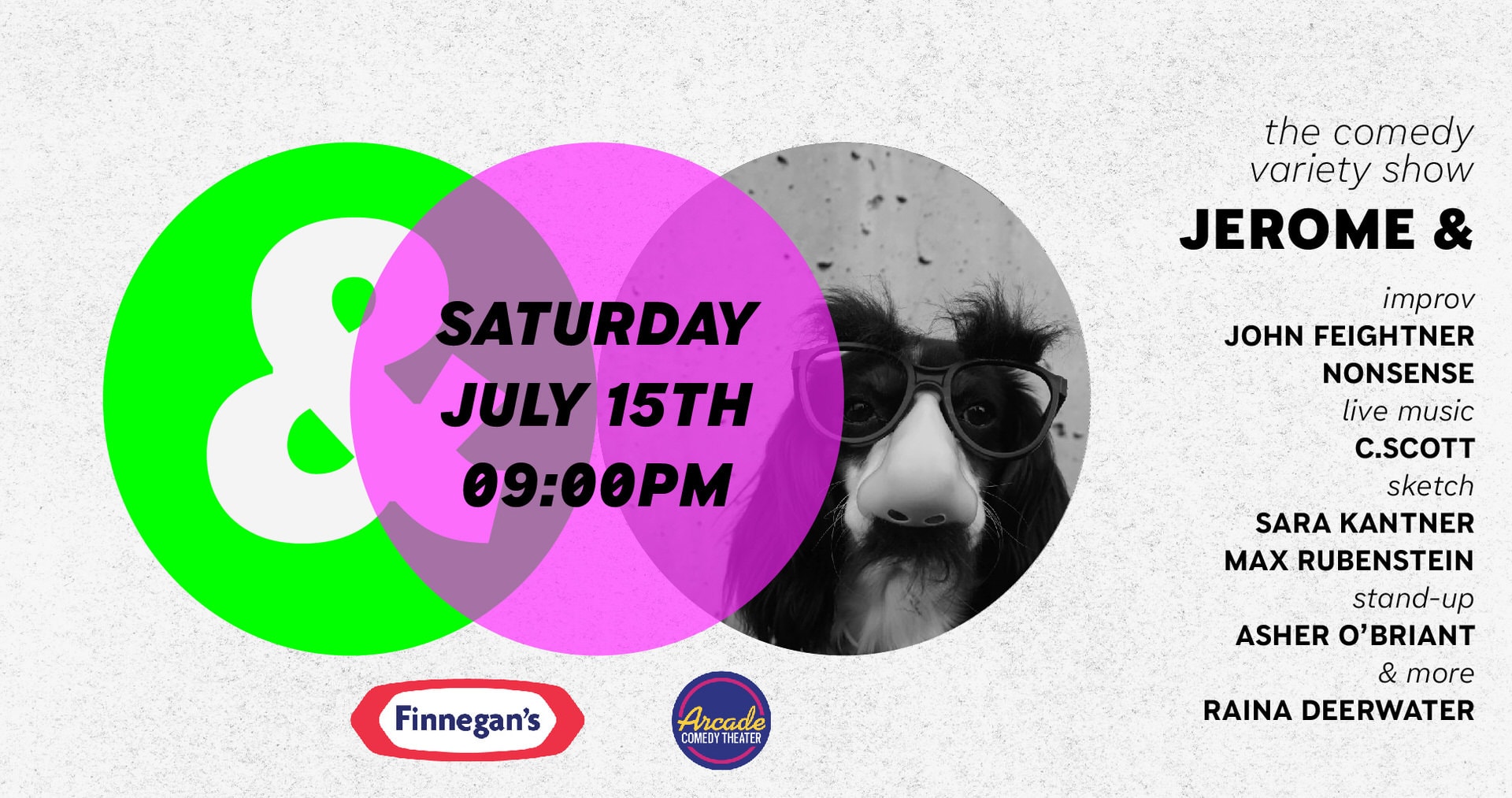 Improv, Stand-Up, Music, Oh My!
There's "Yes &" and then there's "Jerome &" the comedy variety show that combines improv, music, sketch, stand-up, & you! Jerome welcomes local friends and out-of-town pals to provide you with a night full of hilarity unlike any other. This month's special guests:
Improv:

John Feightner

Live Music:

C.Scott

Sketch:

Max Rubenstein

Stand-up:

Asher O'Briant
Starring featured players Nonsense, Raina Deerwater, & Sara Kantner!
---
Jerome has been a mainstay at the Arcade Comedy Theater producing and performing shows with Alex O'Jerome, JFLE, The Justin And Jerome Experience, The Death Show, The Playlist, & Warp Zone. And as a cast member of Bubble Boy: The Musical. He's featured at SF Sketchfest and other festivals from NYC to Chicagoland to San Diego and in-between. You're in for a real treat!
Come for the laughs, stay for the laughs, leave with them laughs.
Info
Guests
Asher O'Briant

John Feightner

Max Rubenstein

Sara Kantner