Friday, September 15thAn icon representing a calendar. It has two hooks as if the paper is a rip-off type of calendar per month, with small shaded squares with symbolizing days of a month.
09:00 PM EDTAn icon representing a clock. It is a circular clock with the hour hand at the four and minute at the twelve.
Arcade Comedy TheaterAn icon representing a home. It is a straight forward view of a home with an angled roof, no windows, and a door slightly off-center to the right.
Jerome &: FRH Golden x pvkvsv, JFLE, & more!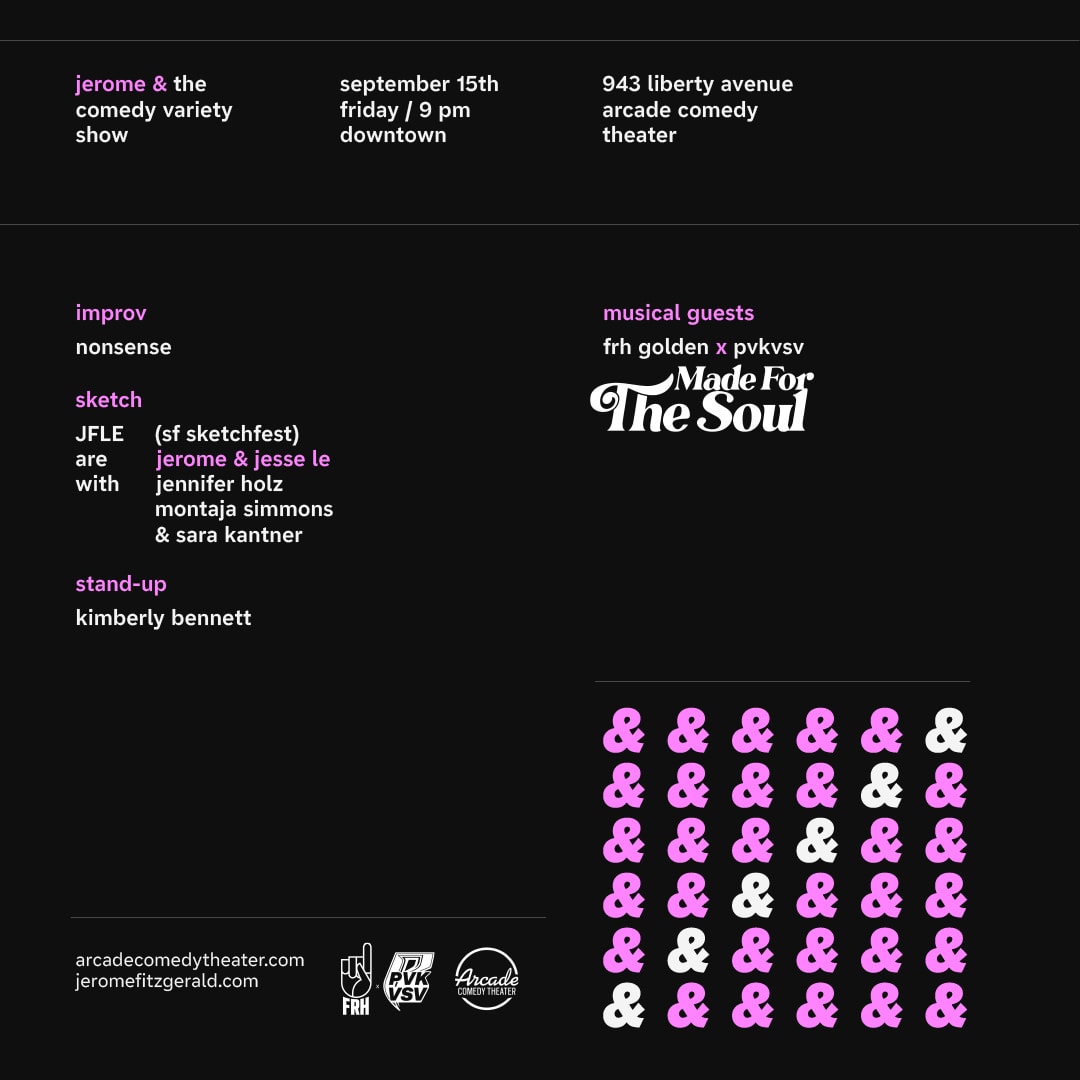 Improv, Stand-Up, Music, Oh My!
Theres "Yes &" and then there's "Jerome &" the comedy variety show that combines improv, live music, sketch, stand-up, & you!
It's the hottest ticket in town:
JFLE (Jerome & Jesse LE)

: The beloved sketch duo reunite for ONE NIGHT ONLY with featured players

Jennifer Holz, Montaja Simmons, & Sara Kantner

FRH Golden x pvkvsv

: Fresh from their album release "Made for the Soul" available on Bandcamp (Apple, Spotify)
Improv from

Nonsense

Stand-up from

Kimberly Bennett

More than likely a few special & surprise guests in the mix!
Anything can happen at a Jerome & show!
---
REPEAT Jesse LE is in town for a special ONE NIGHT ONLY JFLE performance all the way from Denver, Colorado! JFLE has sold out two shows at SF Sketchfest, and sold out their Grand Finale goodbye show to the point they had to add a second show (that also sold out). Do not miss!
---
Jerome has been a mainstay at the Arcade Comedy Theater producing and performing shows with Alex O'Jerome, JFLE, The Justin And Jerome Experience, The Death Show, The Playlist, & Warp Zone. And as a cast member of Bubble Boy: The Musical. He's featured at SF Sketchfest and other festivals from NYC to Chicagoland to San Diego and in-between. You're in for a real treat!
Come for the laughs, stay for the laughs, leave with them laughs.
---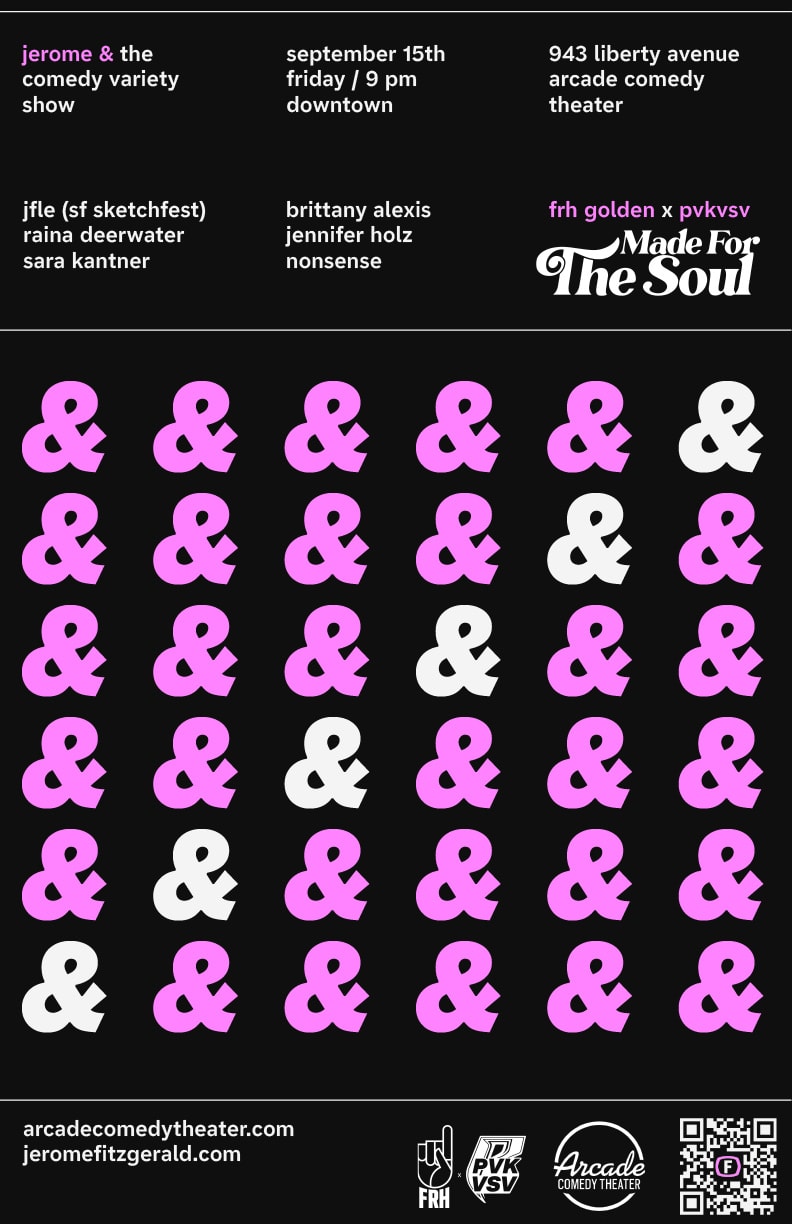 📝 Hottest ticket in town posters up all over town but uh lineup somewhat subject to change
Info
Guests
Jennifer Holz

Jesse LE

Kimberly Bennett

Montaja Simmons

Sara Kantner