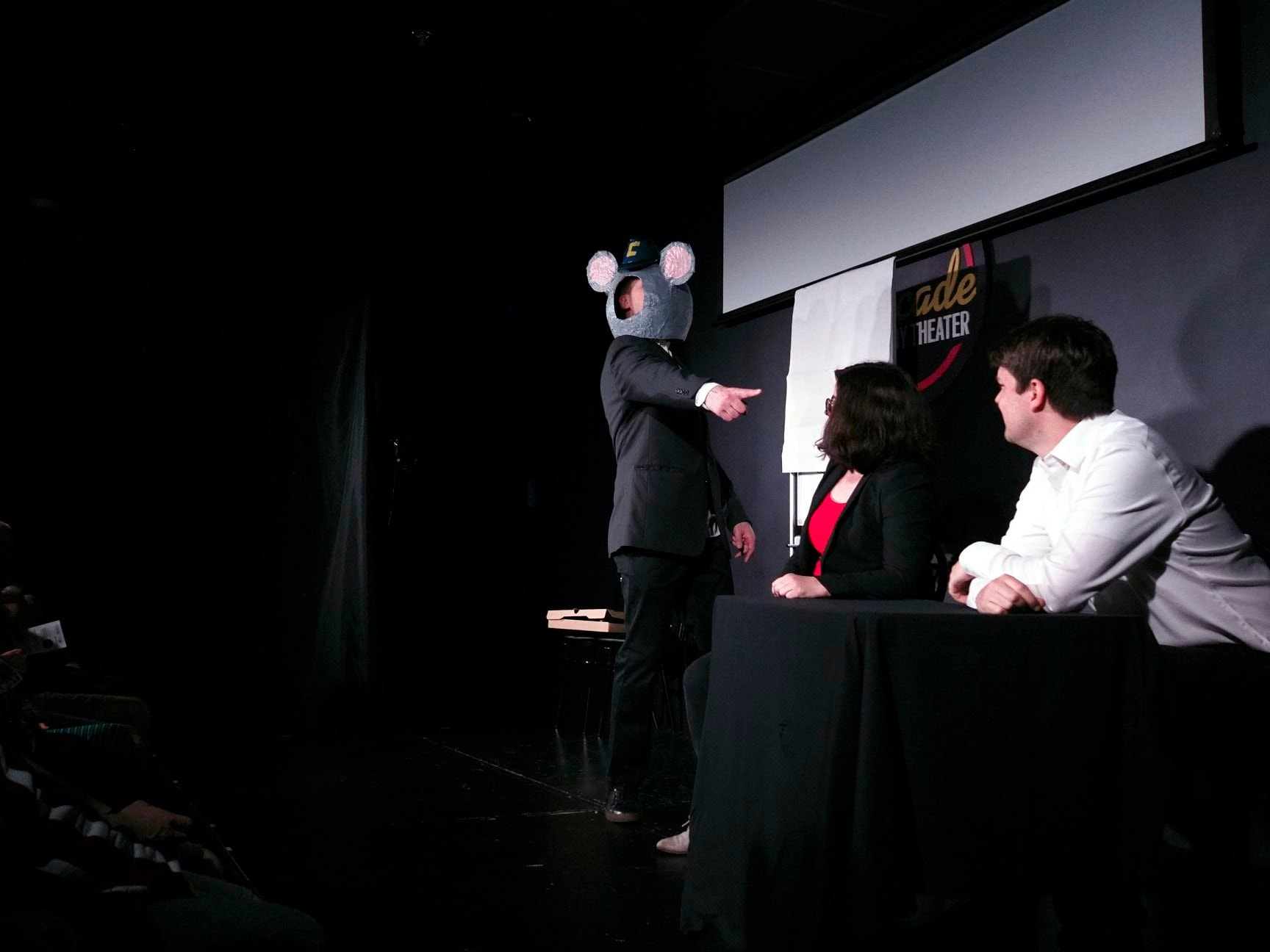 Charles Entertainment Cheese Jr. en-farting-route to SF Sketchfest (Photo by Bob Shields)
JFLE is a sketch comedy duo that combines delightful absurdity with dark whimsy and musical skill.
They are Jerome Fitzgerald & Jesse LE with two sold-out shows at SF Sketchfest.
JFLE also had a really fun show that raised money for Casa San José where we Took Broadway with some of our most talented and funny friends. As we figured it was about time someone took Broadway down a peg or two.
The gentlemen have put together a sketch show for some time, and are currently working on a few projects that are of the, if you can believe, music variety.
Info
Cast
Jerome Fitzgerald

Jesse LE
Writers
Jerome Fitzgerald

Jesse LE