Justin & Jerome Experience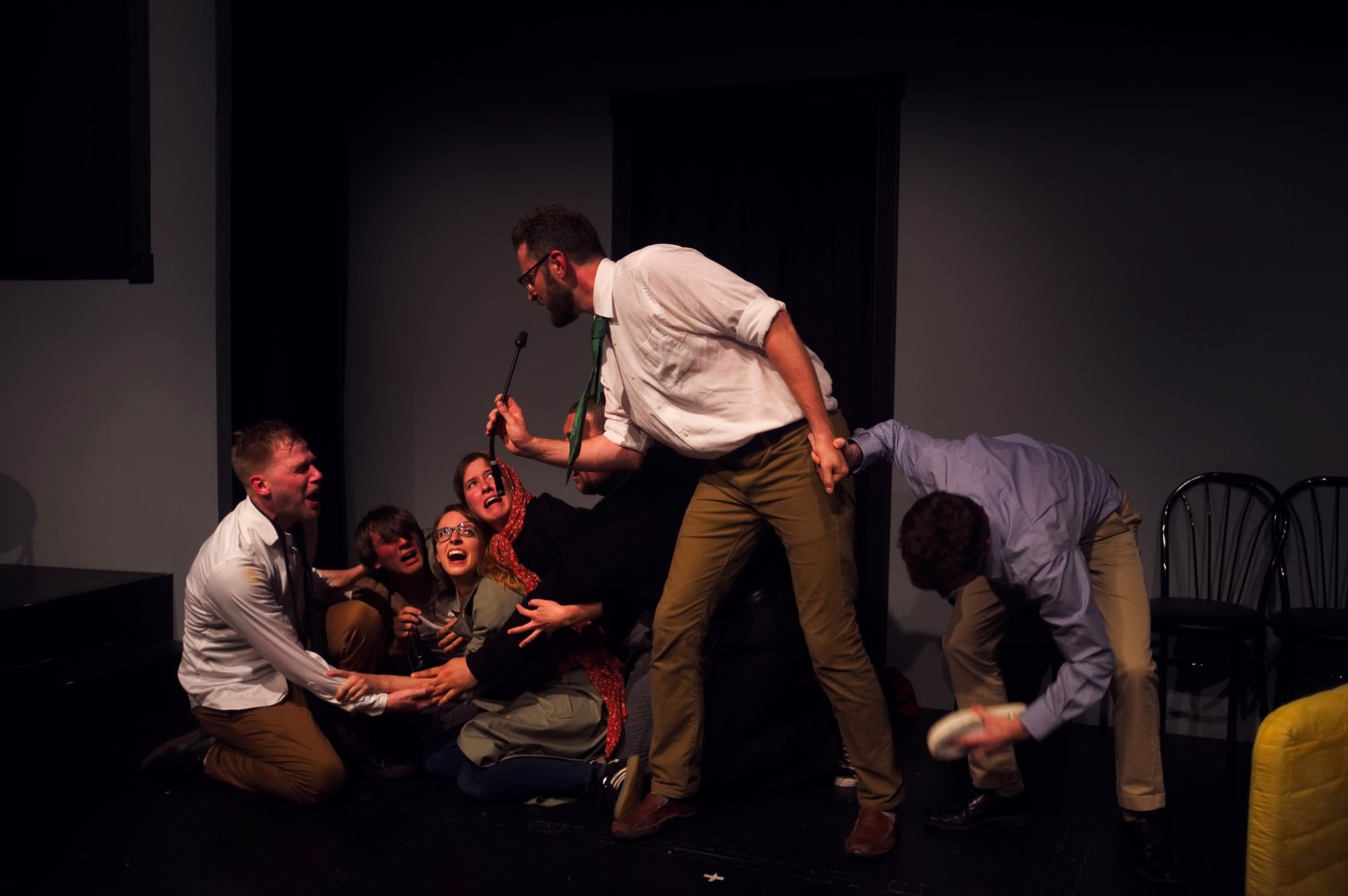 The Worm shouts out Your Show of Shows while getting shouted at and out in the process. The Retirement Show to retire all retirements. (Photo by William Lardinois)
My friend Justin Vetter and I did a monthly sketch comedy show for three years on the first Friday of every month at midnight.
We featured over 50 special guests as part of the world crafted by the Finnegans Family. Over the years we raised money for charities, The Carnegie Museum of Art allowed us to give carte blance nonsense tours without telling paying patrons, and once even turned Arcade Comedy Theater into a fully functioning Speakeasy with the help of wunderkind Aaron Tarnow (and Arcade who lets us do whatever we want with no questions asked for some reason).
We still write and perform together, just not every month at midnight.
---
Looking to add some photos and videos. In the meantime check out 🍽️ My Dinner With André: The Musical and some old show posters below: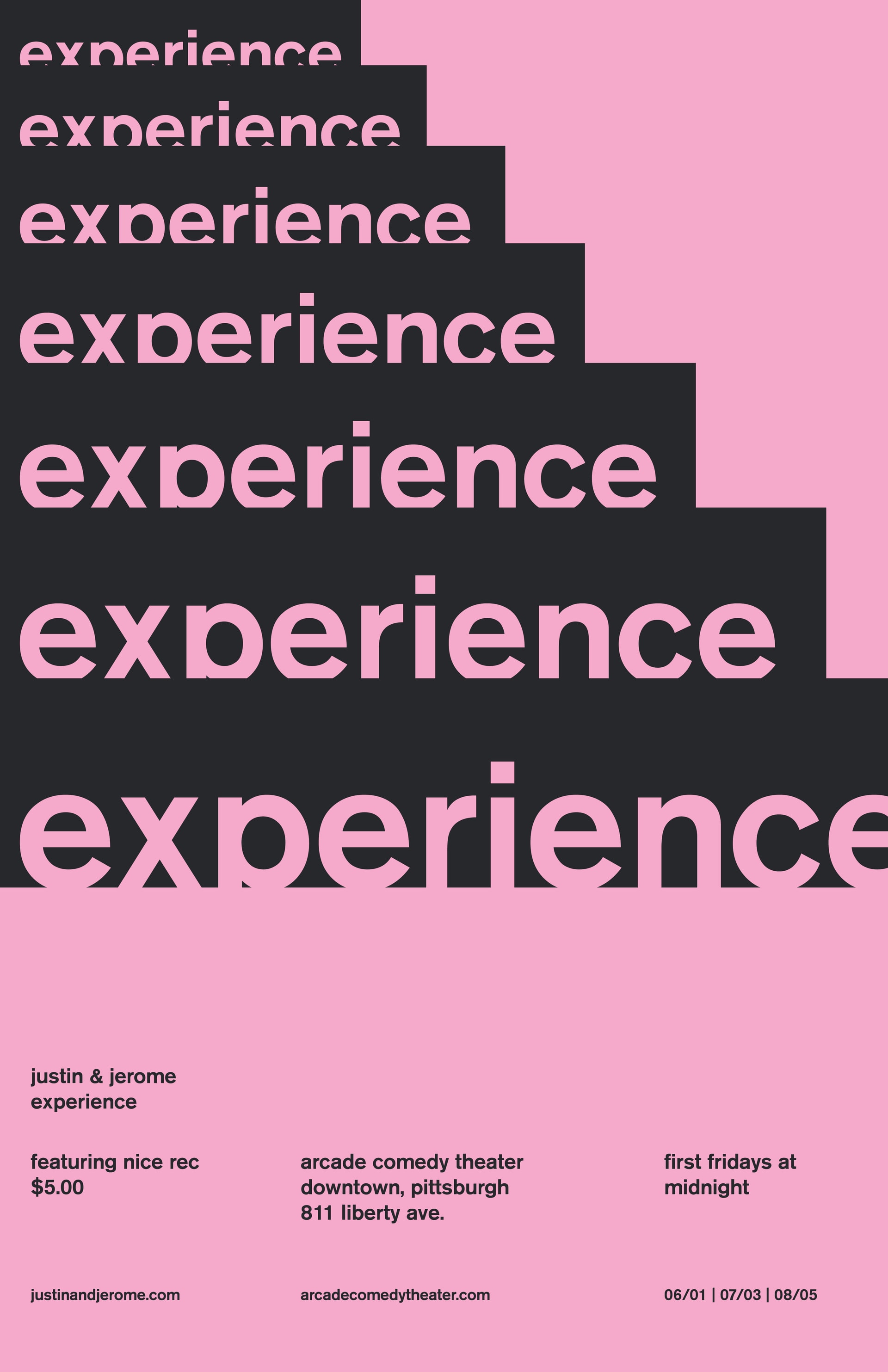 2016 Summer Poster with our very special musical friend Nice Rec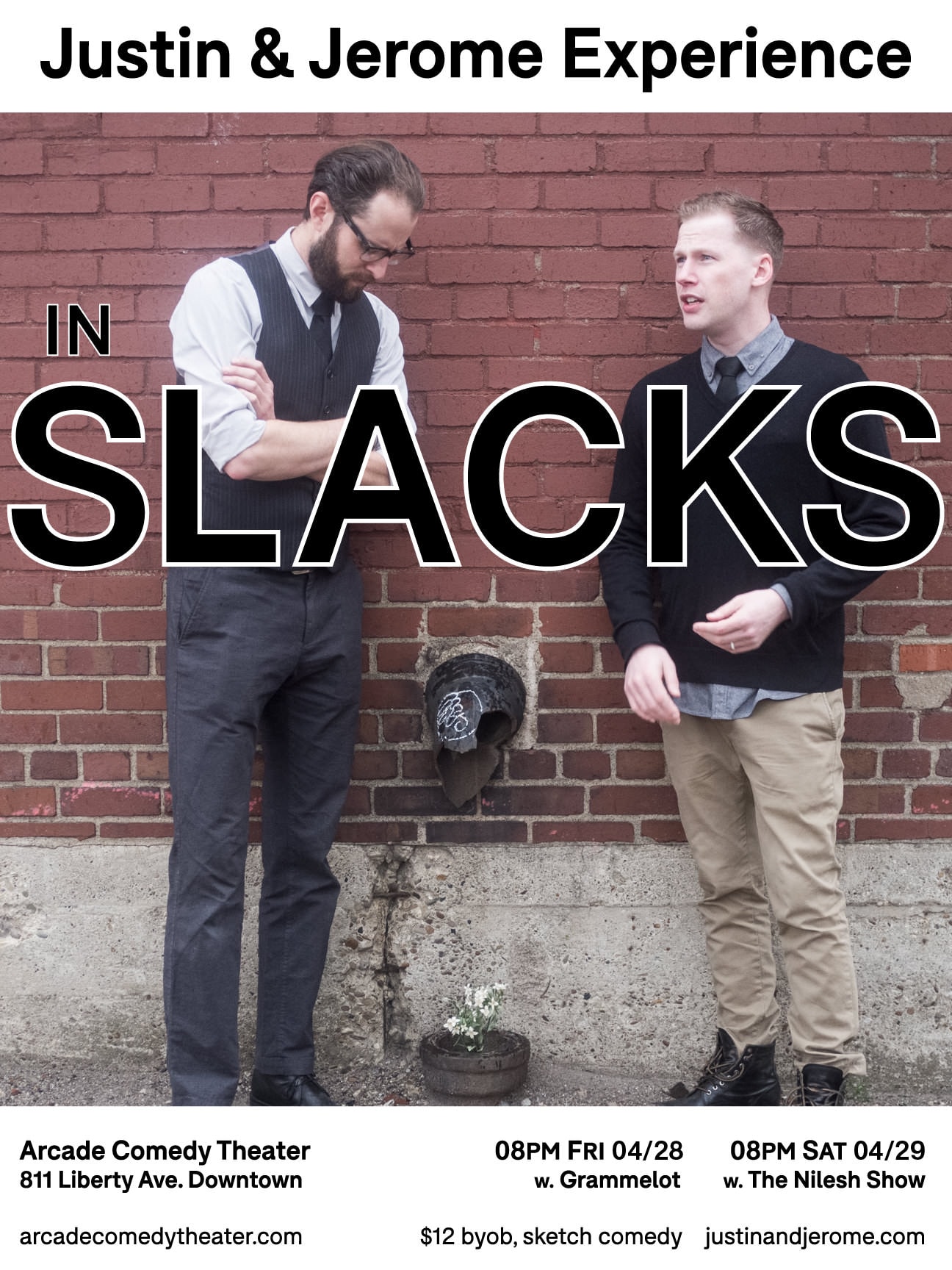 A 2017 Show with special guests Ayne Terceria and Nilesh Shah!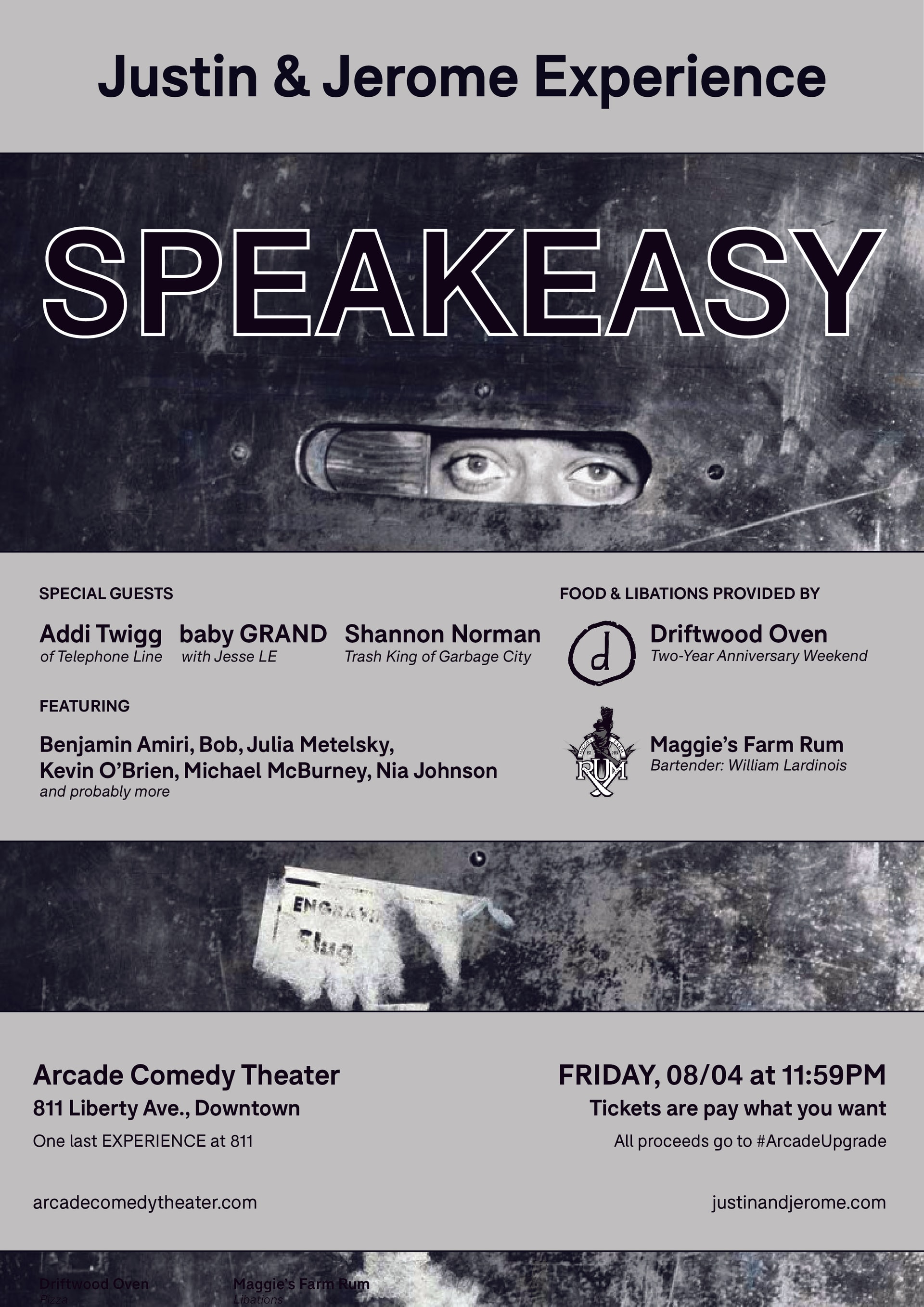 This show was unfortunately cancelled by the Finnegan's corporation. What would have been a standing room only crowd was left literally on the street, no one could get into the theater, we were EMBARASSED. Luckily we were able to bring everyone to the alley and sneak people into a fully functional Speakeasy. It was something else for sure, haha.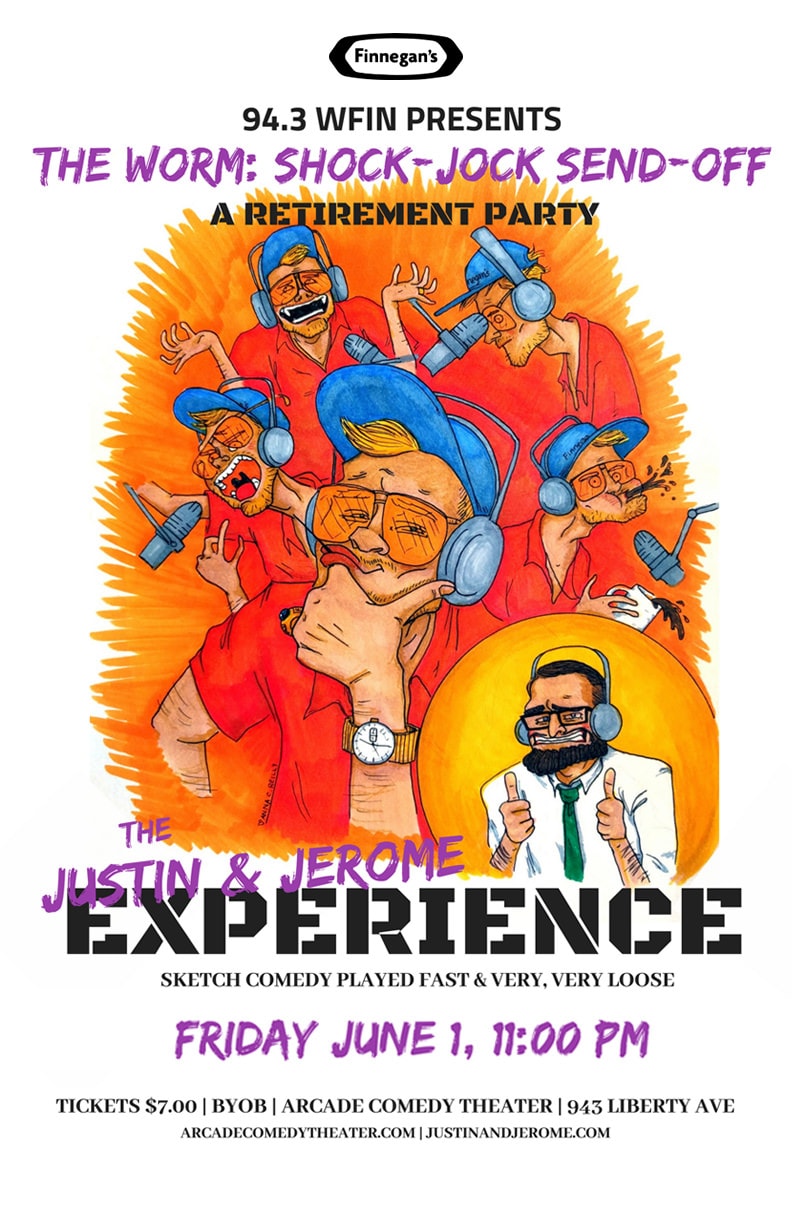 The character no one ever knew existed, was given a send-off that no one knew they absolutely needed. Special guests included: Alex O'Brien, Chris Laychak, Julia Metelsky, Michael Cunningham, Matt Solter, Shannon Norman & as always Aaron Tarnow. (Poster by Anna C. Reilly)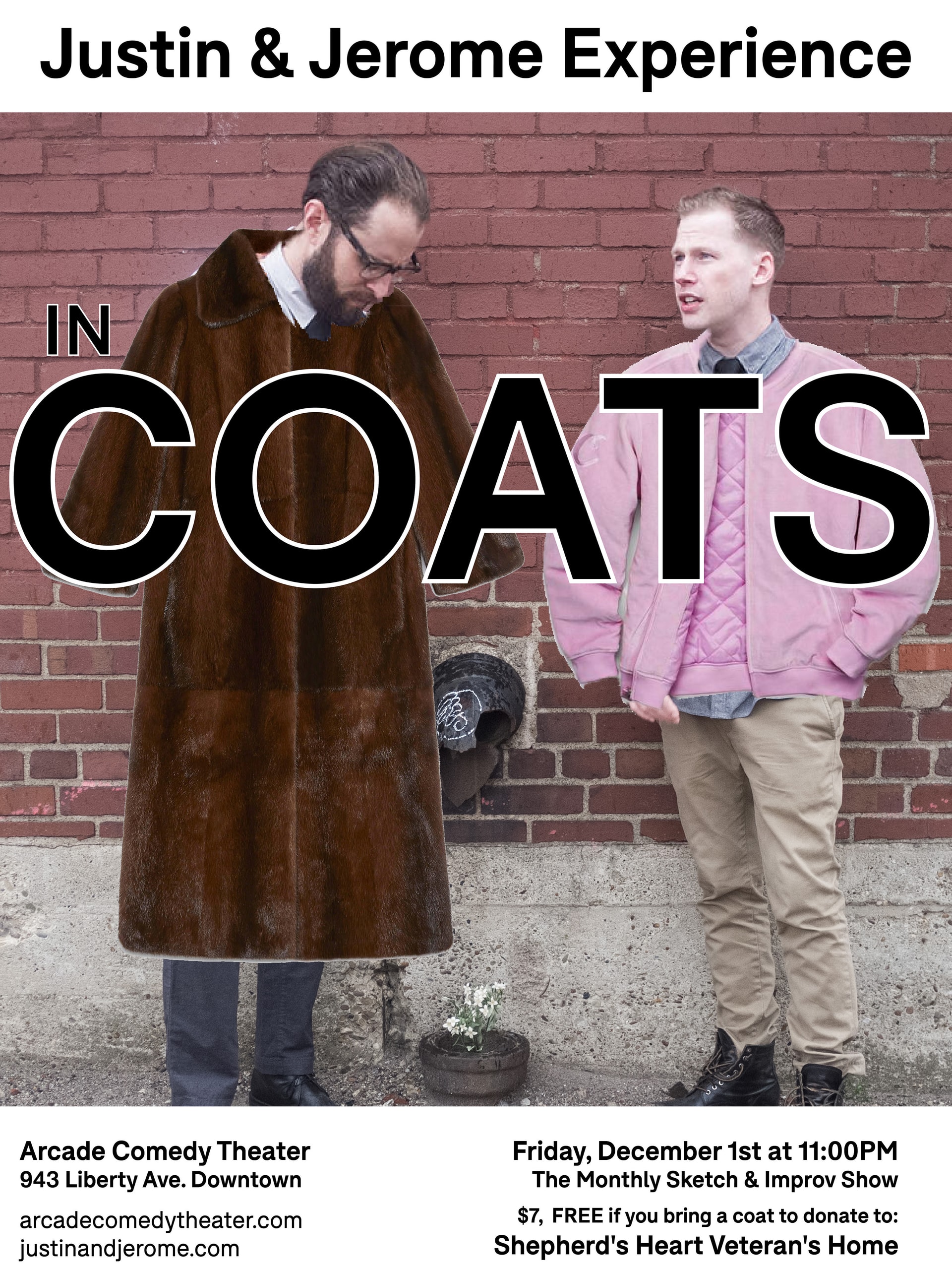 We were In Slacks, and now we are In Coats and collected over 30 coats! We put some on during the show. Some were too small, some were too big, and one ... had a knife in the pocket. (The knife was returned, no one was hurt!)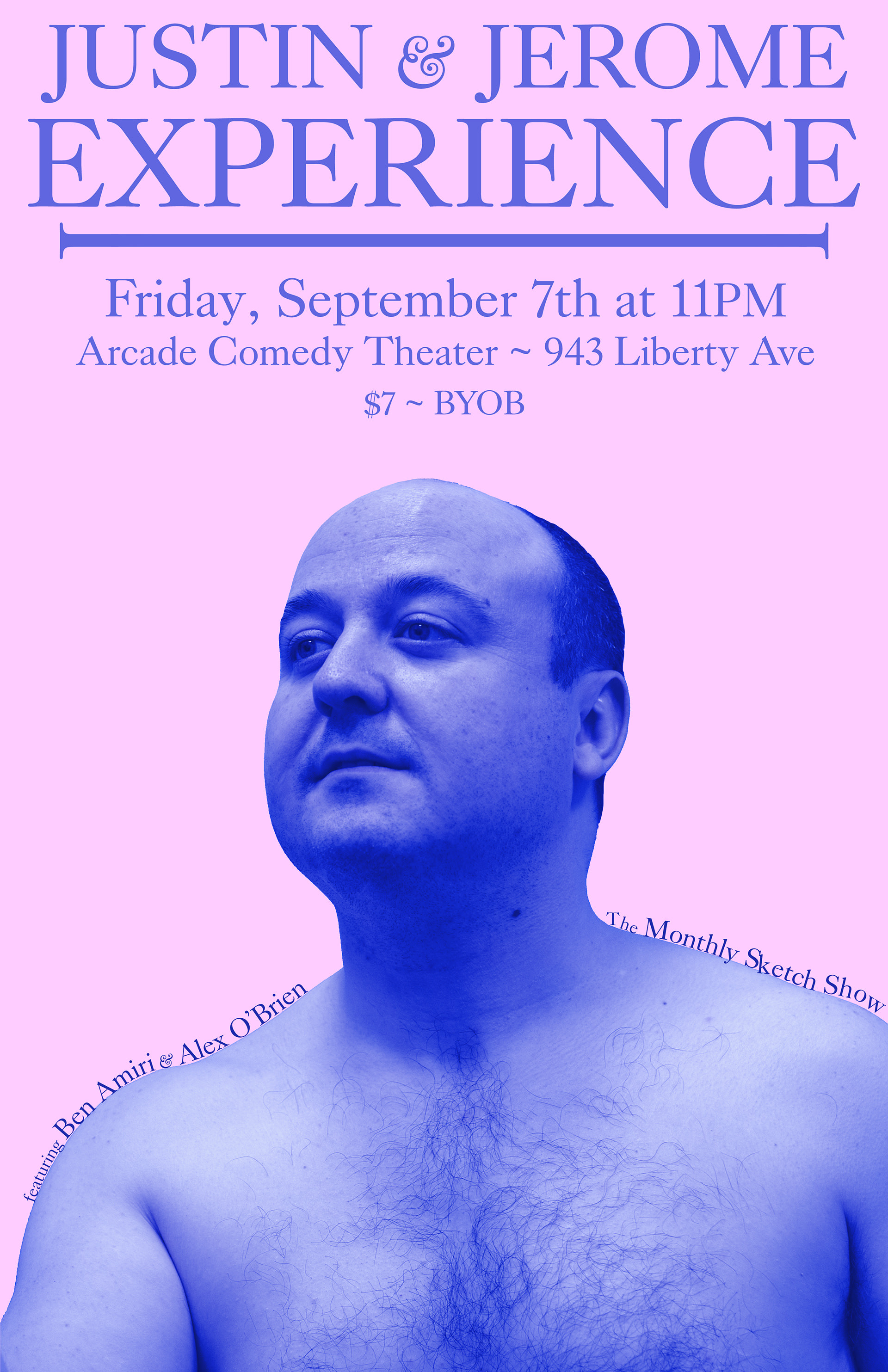 The iconic poster, of the iconic show, of the iconic prince. (Photo by Mike Rubino)
Major props to PGH Print ShipAn icon representing an arrow pointing diagonally towards the top right corner of the screen. (formerly Flower City) as so many of these and more wild posters came through.
Info
Cast
Jerome Fitzgerald

Justin Vetter
Writers
Jerome Fitzgerald

Justin Vetter